Sweet Haze - oak, whisky and iriswood
Regular price
$12.00 USD
Sale price
$12.00 USD
Unit price
per
Sale
Sold out
Unleash a smoky, sweet haze of temptation with this musky combination of tobacco oak, whisky, and iriswood. Our Sweet Haze candle is sure to set your space ablaze with its unique scent! Light it up and let the aroma whisk you away.

In the daytime, we're paying bills. We're doing chores. We're bettering ourselves as
human beings and dreaming of popping bottles and touching models. By 7 pm, Sweet
Haze has his slippies on. Jim Jams? On the bod. Netflix? Pumping. There are no
skipping intros here. His phone is at 6% battery, and boy, is he doing absolute nish. If
you think for even a second he's taking his sweet little vanilla-soaked whisky tooters
outside that door into the real world where he can lose all of the woody, Cuban
tobacco and oak infusion big wick energy he's been brewing all day, you've got
another thing coming. Encased in the leather couch of your dreams, this spicy and
musky baby brings out that strong peat side with the level of comfort you've only
seen in cottagecore videos. No diggity? We like the way he works it.
Candle Deets
Our Sweet Haze candle, like all Feu candles, is made with soy wax, uses a wood wick for that gorgeous crackling sound, is hand poured and made in small batches in Manchester.
Our candles have over 40 hours of burn time, and will come in a black 30cl jar with a wood wick. All are hand poured, hand labeled and placed in a custom branded box.
Gifting
A handwritten note is included in all orders, either a thank you note or you can add a note to your order at checkout with what you would like to be written. This means you can send a Feu package as a gift straight to the receiver.
Share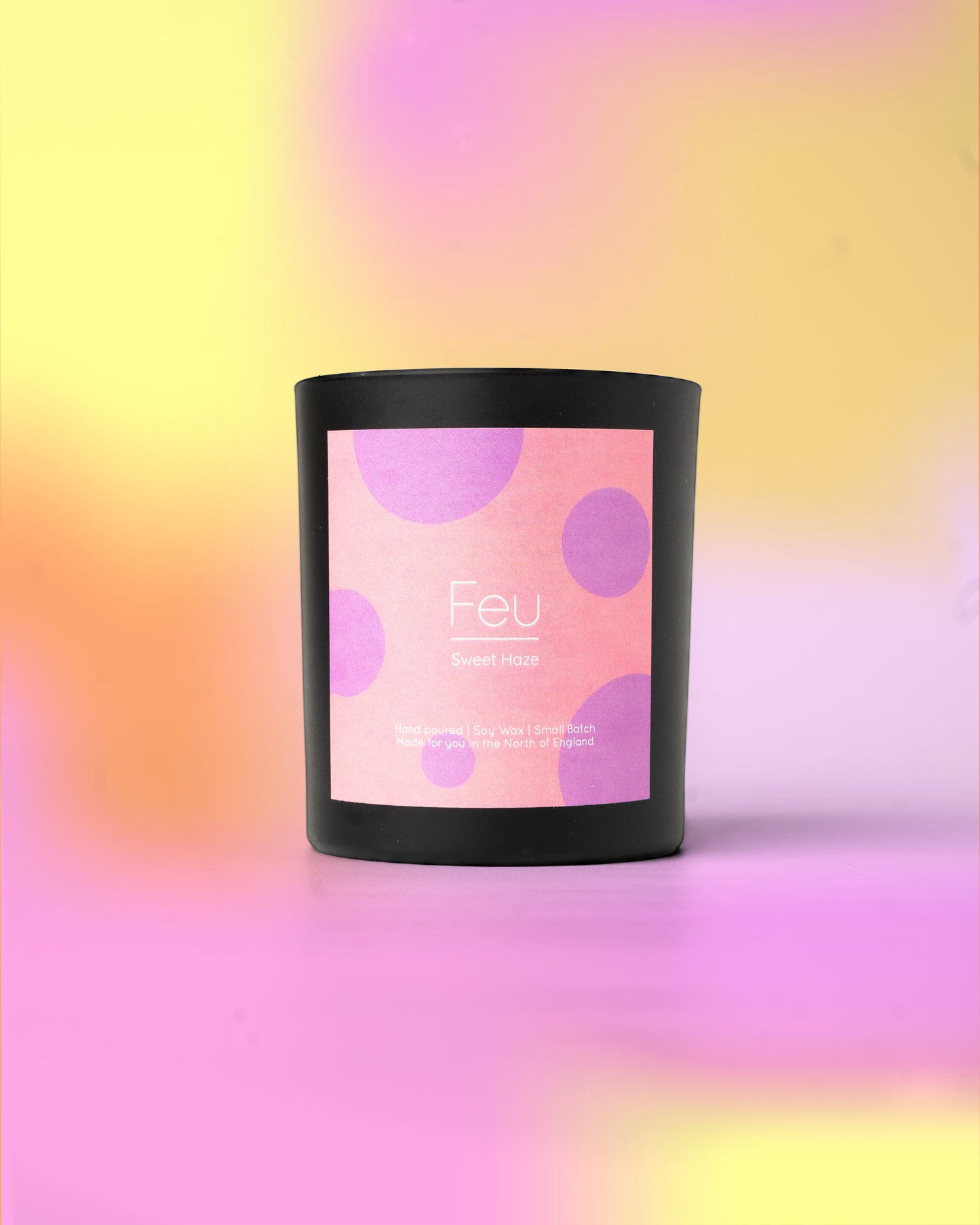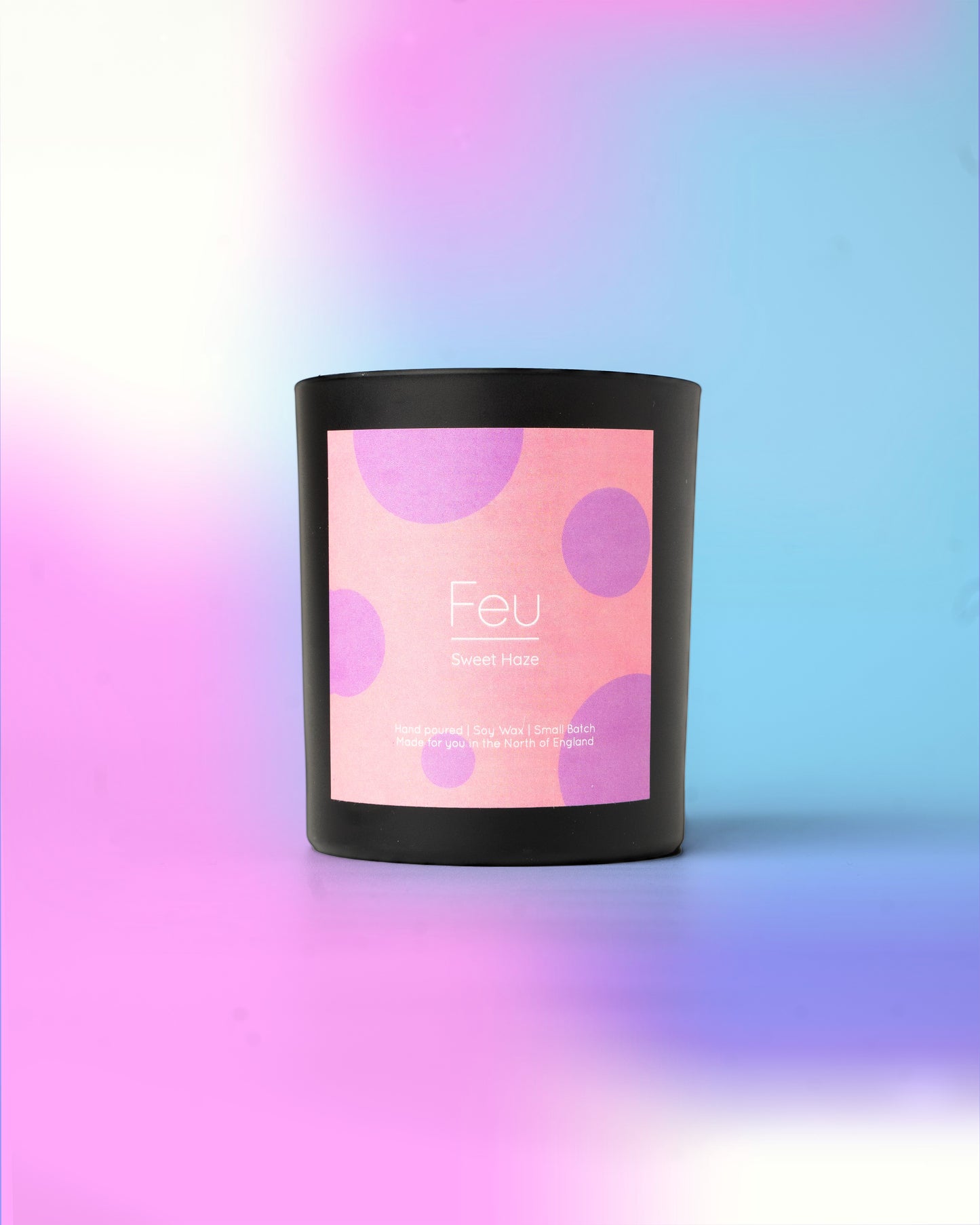 Smells delicious
It's been a while since I've ventured out from my trusted honeyed charcoal but this did not disappoint. It smells decadent and luxurious and I think I've officially found another Feu fave!