Sunny Nyx - jasmine, oak and bergamot
Regular price
$12.00 USD
Sale price
$12.00 USD
Unit price
per
Sale
Sold out
Light up the room with Sunny Nyx, an aromatic blend of jasmine, oak, and bergamot. Whether it's for a cozy night in or just to add a little extra oomph to your space, this tobacco oak night blooming jasmine scented candle is sure to become your bright favourite!
This candle has had the glow up of the century. With all the energy of a year 1
Hermione Granger, Sunny Nyx soon discovered night-blooming jasmine's glowing,
warm and intoxicating sensibilities with oak and Cuban tobacco (and a hairbrush).
They put in the work; the 9-5, the 24/7. But they didn't stop there, no sir. They
grabbed those luxury spices, those dark balsamic fruits, and they put them in a
blender that exploded with fresh forest aromas while a little saxophone played softly
in the background. This is the kind of gorgeously pervasive aroma that makes your
cheeks burn just thinking about it. 'Anything off the trolley, dears?' Sunny Nyx
wants it all. If this candle could give a guttural roar to remind mother nature who's in
charge, they'd do it. That's not the grind. That's the pulverise. Of your senses.
Candle Deets
Our Sunny Nyx candle, like all Feu candles, is made with soy wax, uses a wood wick for that gorgeous crackling sound, is hand poured and made in small batches in Manchester.
Our candles have over 40 hours of burn time, and will come in a black 30cl jar with a wood wick. All are hand poured, hand labeled and placed in a custom branded box.
Gifting
A handwritten note is included in all orders, either a thank you note or you can add a note to your order at checkout with what you would like to be written. This means you can send a Feu package as a gift straight to the receiver.
Share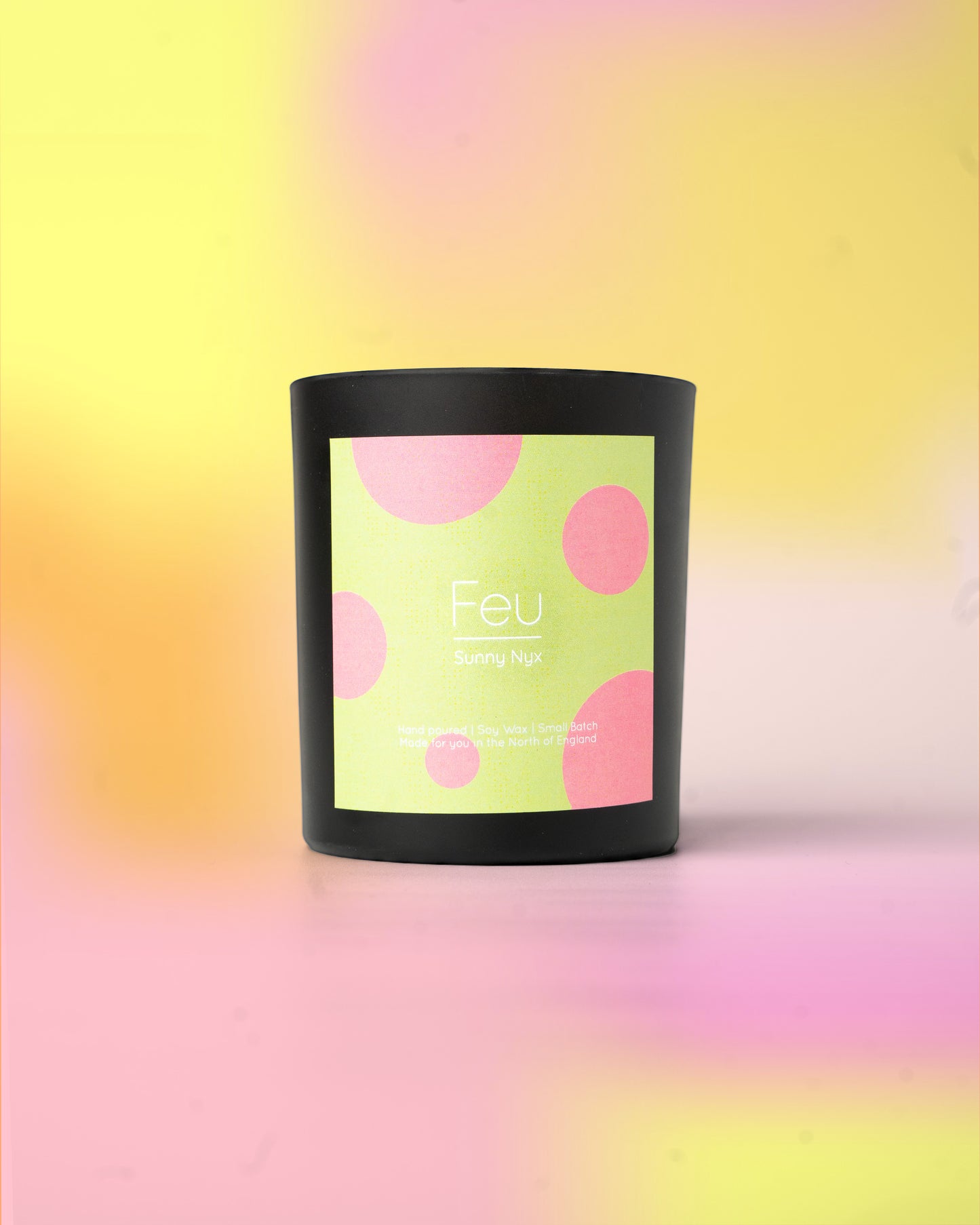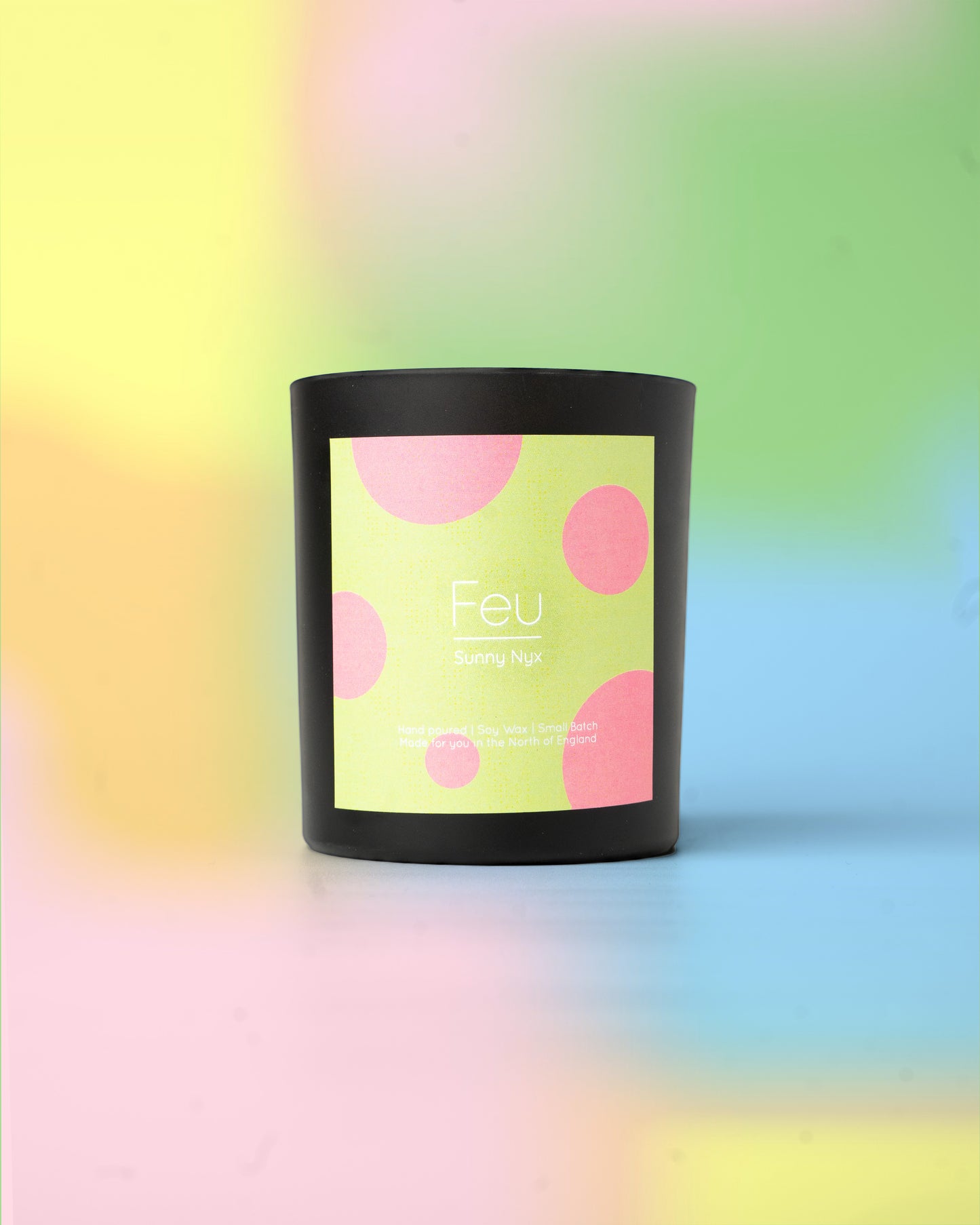 The greatest small business ive come across!
Friendly, professional insightful and informative. Products are out of this world and service is incredibly exceptional! Long gone are the days of going into shops to buy generic candles. Feu is my go to, wherever they may be! Refills will be ordered in preparation for autumn!